This is the REAL flaw of Animal Crossing New Horizons in my opinion
As much as I loved the last episode of Animal Crossing, I was very disappointed to find that it was perfect. And I'll stop you right away: my goal is not to criticize this masterpiece from March 2020 that quite simply broke all the sales records and brought back smiles to millions of imprisoned people in a painful time . . Nope. I just want to take the time to explain to you why every day, when I want to play Animal Crossing New Horizons, there is a slight aftertaste of bitterness that settles in me. Why, despite all the great features added to the game, I just can't get enough of it. And why don't I wake up every morning thinking "Nice, I get to say hello to my favorite residents before starting work."
What Animal Crossing New Horizons is really missing
While I've picked ACNH's biggest missing feature compared to older installments of the franchise, it's honestly not Helium, Carla, the auction house or even the exotic fruits that I miss the most. . You have to decide. ACNH is a new game with new features such as terraforming for example and cooking. Personally, I never wished it was an enhanced Wild World or New Leaf on Switch.
However, despite accepting it and enjoying playing it in the first year of its release, again during the 2.0 update, I no longer have the same passion, the same desire to stay for hours in front of my Nintendo 3DS like then. Some will say it's because I grew up, but that's not true. I have been a fan of the license since 2004, since its release on the Game Cube and at every Nintendo Direct I impatiently await the announcement of an Animal Crossing on Switch. When the time came (because it surely would), I don't think I've ever been happier in my life.
I must have watched the announcement trailer fifty times, dissecting it every which way, discussing it with my best friend and most of all waiting months and months for it to come out. When I finally got to play it, a month early for the products full test, I was both happy to discover all the new features and very upset that I couldn't share it with someone.
Anyway, discovering the game is a real pleasure. In a few weeks, it was impossible to realize afterwards, the biggest flaw of the game. It took me a few months and, even when I realized it, I told myself "It's not that bad, I'm so happy to have an AC on Switch, with terraforming on top of that!".
Yes but… What else? Once we've been around, redecorated our island a few times to change the decor, what are we left with? Seasonal events, completing the Museum at 100%, visiting other islands, paying off your debt… Just like before at the end, except this time, it doesn't have the same flavor.
When Animal Crossing loses its flavor…
At this moment, I find it hard to be interested in the inhabitants of my island, in the special characters that occasionally come to wander. Everything seems empty compared to Wild World, New Leaf and even the Game Cube opus. I won't talk about the Wii one because at the time, I didn't appreciate it much. I can't really say why (certainly the non-portability of the title).
Getting back to ACNH, I'm finally going to spill the beans but I think you know where I'm coming from: the whole thing was sorely lacking in interactions, in taste. The inhabitants always have the same dialogues. And even if they can visit us thanks to the latest update, it's not the same feeling as before that you have to write down your appointment so you don't forget it. Even better, you get to hear very interesting conversations between locals: and I can tell you there are a ton of them compared to ACNH because I wrote them all down in a notebook when I was 13 .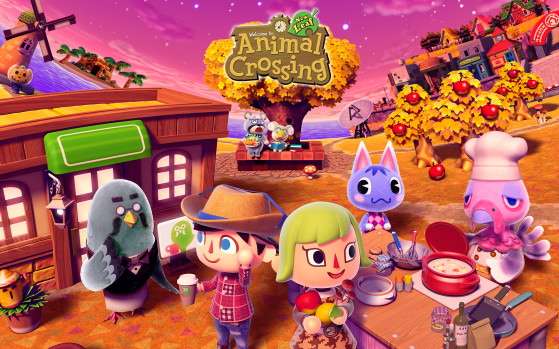 Before, we had a conversation. A real one. The more we interact with animals and NPCs, the more we learn about them. Remember the love triangle between Opélie, Elisabec and Antoine! Café de Robusto where the characters come to reveal to us all their secrets. In other words, there was a lively and ongoing interest in discussing all these wonderful people. Losing it to the ACNH is an immeasurable horror to me.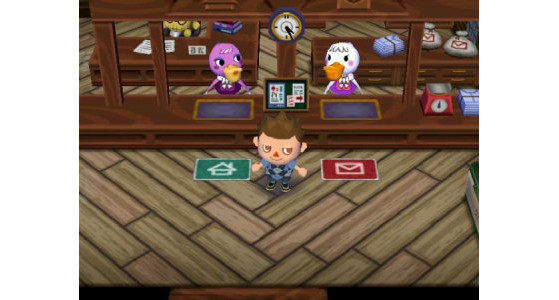 So the only thing stopping me from resetting my main island is the progress on it. I certainly don't want to lose my entire Museum collection and my Achievement Miles, but what else? Only my little Mathéo prevents me from doing this but with the alarming ease of doing the "search" for the inhabitant, it is very easy to find him. In short, we lost the very essence of Animal Crossing, which made us connect with it every day in WW and NL, the desire to know more about our village and its inhabitants, to keep improving it, the doubt to tell ourselves that at any time we will open something new (work in the cafe for example, a new infrastructure to be built, new furniture that Carla didn't see etc…).
Events are more regular (RIP the groundhog party) and interesting. We even had a type of stone that gave us "gossip" of sorts to the inhabitants, lucky cakes to unlock Zelda, Mario tools etc…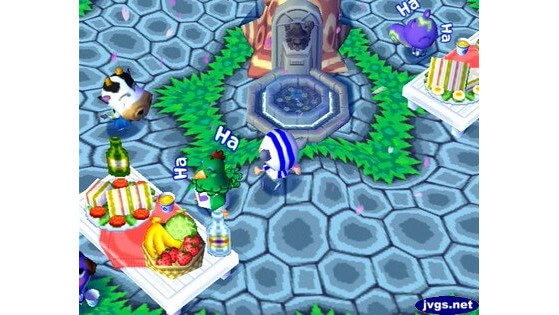 And, finally, what frustrates me even more is knowing how much Animal Crossing Pocket Camp, on mobile, is updated weekly to offer more content. That said, the lively aspect I was looking for was also absent from the ACPC.
In the meantime, I remain an unconditional fan of Animal Crossing and I can't help but buy all the goodies that exist: from bic pens to manga through wonderful doll figurines.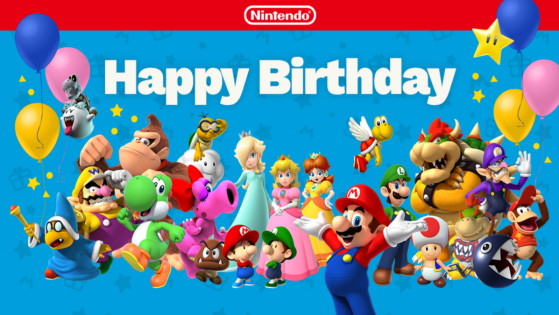 Nintendo
Nintendo is now 133! In fact, the Japanese company entered the entertainment sector (before video games, of course) on September 23, 1889 as a playing card manufacturer. Today, Nintendo is an integral part of the video game giants.