Hyvia sets out to conquer Europe with its Renault Master Van H2-Tech – AVEM
French manufacturers seem to be betting more on hydrogen for utility vehicles. They are specifically aimed at large companies with a fleet and the capacity to install a hydrogen filling station. After the Stellantis group, which will produce hydrogen utility vehicles at its Hordain plant, Renault is setting out to conquer Europe with its Master Van H2-Tech. This is done through Hyvia, the joint venture the group created in 2021 with the American company Plug Power. After presenting the Master Van H2-Tech at the Paris Motor Show, Hyvia presented it at the Hydrogen Europe show in Brussels. This major event bringing together sector leaders took place from 25 to 27 October. This is the highlight of the European Hydrogen Week.
The characteristics of the Master Van H2-Tech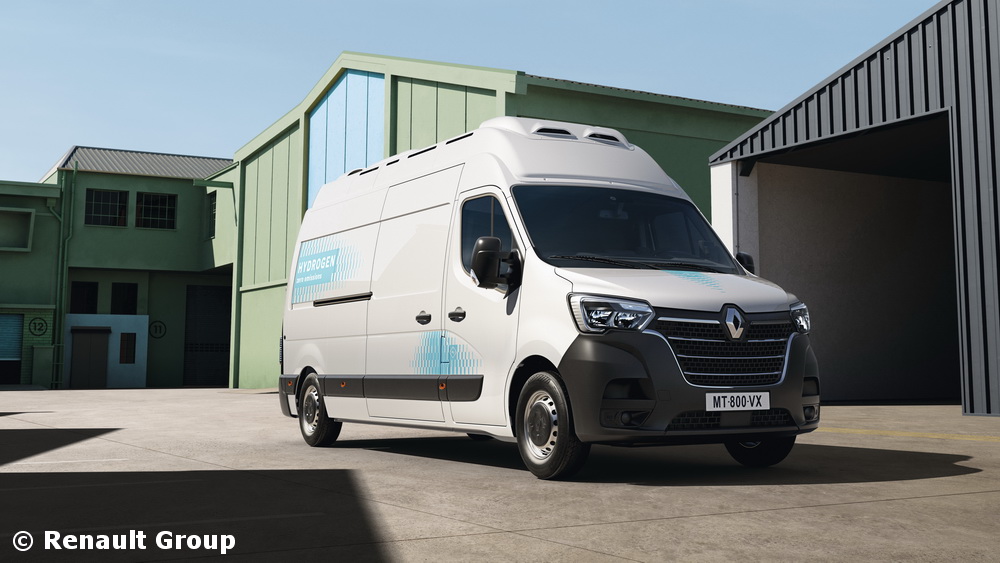 The Renault Master Van H2-Tech has an electric motor with a power of 57 kW. A 30 kW fuel cell and 33 kWh battery power this engine. 4 tanks each containing 1.6 kg of hydrogen supply the fuel cell. 12m van3 of volume, the Master Van H2-Tech is perfectly adapted to the transport of goods and parcels. In addition, its height of 1.80 m allows you to stand inside. With its 400 km range, it perfectly meets the needs of professionals for their intensive use. This is more because the charging time is limited to only 5 minutes. An intelligent hybrid system Dual Power between the fuel cell and the battery optimizes energy efficiency. This configuration also makes it possible to have the best balance between the consumption of hydrogen and electrical energy for an optimized amount of use.
Aim high for Hyvia
A human, technological and industrial venture, Hyvia has faced great challenges since its creation and is advancing rapidly. Now available for online booking, the Renault Master Van H2-Tech is coming to Europe. Thus the brand has taken a decisive step in its development and now has lofty goals. So it aims for a 30% European market share in hydrogen utility vehicles by 2030. Meanwhile, vehicle tests continue in collaboration with key partners such as Airbus, Chronopost, Engie and Orange. Tests in France, but also in Germany with Hamburger Hafen und Logistik AG, a major logistics player, and Packeta, a digital platform dedicated to e-commerce and parcel delivery solutions.
A production made in France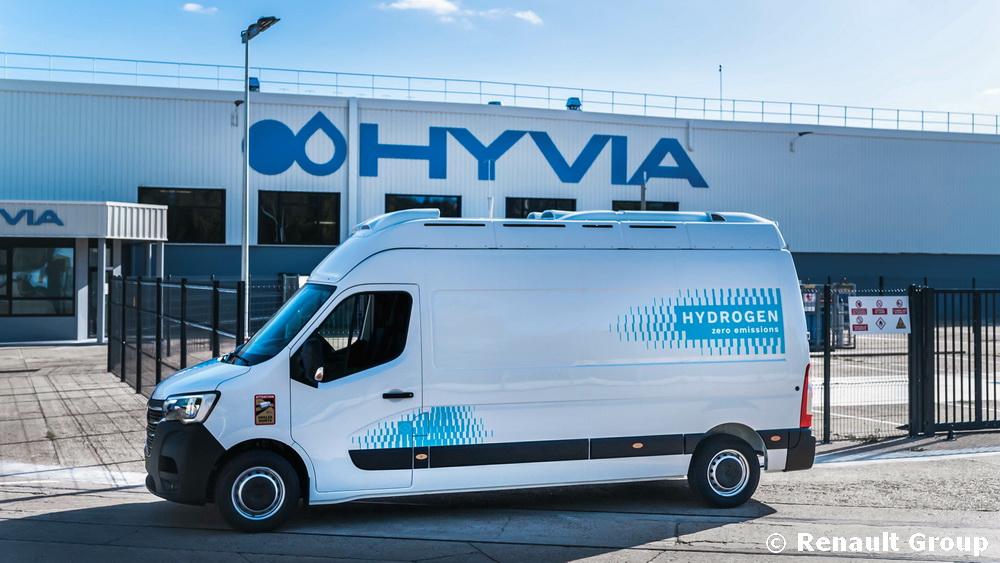 Production of the Renault Master Van H2-Tech takes place entirely in France, at four sites. Hyvia's headquarters are located in Yvelines in Villiers-Saint-Frédéric, which also hosts an engineering and R&D center. Production of the Renault Master H2-Tech takes place in Meurthe-et-Moselle at the Batilly factory. Assembly and testing of the fuel cell takes place in Flins at Renault's Re-Factory. Hyvia continues to deploy an entire hydrogen ecosystem there. In addition to the ramp-up of its fuel cell assembly line, it will also ensure the assembly of refueling stations and the production of green hydrogen. It is also currently completing the installation of its first electrolyser. Finally, the assembly of the fuel cells takes place at the PVI plant in Gretz-Armainvilliers in Seine-et-Marne.
Support from the European Commission
The European Commission has just confirmed that Hyvia is part of the Important Project of Common Interest (IPCEI) " Hy2Tech ". It also allowed the Member States to provide public support for this project which aims to support the first industrial deployment in the hydrogen technology value chain. For Hyvia, being part of the PIIEC is a big step in its development in future. In particular, this will allow it to develop partnerships with many French and European players. In addition, Hyvia will therefore benefit from financial support from the French government. This will support it in specifically in the development of several generations of vehicles. So, in addition to the Master Van H2-Tech, Hyvia is already working on a prototype of the Master City Bus H2-Tech. An urban minibus that can carry up to 15 passengers. Ideal for local businesses and public services.