Pets: what rules for custody in the event of divorce?
"Full beings", this is how pets are considered by Spanish law, which introduced joint custody in the event of divorce, in January 2022. Recently in Argentina, visitation rights for dogs were established by a judge for the first time during divorce proceedings. In France, if the courts are faced with an increasing number of requests to rule on the custody of a pet, French law has not yet settled the question.
Pets, subject to the property regime
Until 2015, animals were considered movable property under French law. Since February 16, 2015, they have been recognized as "living beings endowed with sensitivity" by article 515-14 of the Civil Code. However, there is no specific provision for pets in the event of divorce in the legal texts. Failing this, our animals will remain subject to the property regime. But if there is no specific law regarding the care of our little companions, who is responsible for it? If your dog, cat or NAC joined your household before the official union, it is considered "own property" and belongs to the person who bought or adopted it.
Remember that before going to court to settle the matter, it is best to find common ground that is in the best interest of the animal. It was certainly a difficult decision, but his well-being must come before self-interest. If you can't reach an agreement, you need to find out who bought or adopted the animal, to find out the owner. The name is listed on his identification paper. If the animal is a gift or donation, the owner is the beneficiary.
>> Abandoning animals: what penalties do owners risk?
Who has custody of the animal in case of separation?
As part of an amicable termination, or by mutual agreement, the owners are free to settle as they see fit, and even agree to joint custody. In other cases, the terms may vary depending on the type of union and the relevant property regime.
PACS separation or integration
In case of cohabitation or PACS, people must find a peaceful solution.
If the animal is acquired during the marriage, it is the matrimonial regime that determines to whom it belongs. For couples who opt for a marriage contract of separation of property, the partner who acquired the animal will be the one to take care of it. In the absence of a contract, spouses are under a community regime reduced to consent. In other words, all goods are common, therefore it is necessary to find a peaceful solution. However, you can appeal to a family court judge, who can decide the matter. It will take into account several criteria, including: the well-being of the animal, the bonds of attachment to the animal, the living conditions, and the presence of children. It is common for the judge to award custody of the animal to the parent who has custody of the couple's children.
>> Birds, chicks, mammals: what to do if you come across an injured wild animal?
Is shared custody possible?
In most cases, judges award sole custody to one of the two ex-spouses. Indeed, if we find very rare examples in France of joint care for an animal, "theThe notion of alternating residence is in principle a concept inherent in children"explained Maître Sarah Saldmann to 30 million friends. However, some former couples also apply it for their animal, properly", he refers. Can French law develop in this direction, as in Argentina, or in Spain? It is difficult to say, but it is not impossible that we belong to those who are henceforth recognized as "living beings endowed with sensitivity", a status of subject people.
Also read :
Dogs, cats, NAC: what solutions to keep your animal when you are on vacation?
The 10 cities in France where it's good to live with your dog in 2022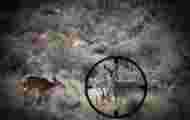 What is the most hunted animal in France?