These phrases to say (and not say) to parents of a premature baby
On the occasion of World Prematurity Day this November 17, discover these phrases that bring support and comfort to parents struggling with their child's prematurity.
Prematurity affects all countries, 15 million children per year, or an average of 11% of births. On the occasion of World Prematurity Day, Aleteia shares some advice from parents of babies born very early, before 37 weeks or sometimes before 28 weeks of pregnancy. Parents of premature babies usually testify to the kindness of those around them, the many messages of support and the assurance that many prayers have carried them throughout their ordeal. However, Aleteia shared some situations that can be more delicate or a source of awkwardness for these parents.
1
Avoid hurtful comparisons
"He's small for two months" or even "mine can sit up at that age". Sentences that escape people who are unaware of the child's prematurity. In general, the entourage knows that the premature child has two ages: his real age which corresponds to the duration from his birth, and his corrected age, the age he would have been if he had been born at term. Doctors continue to determine the corrected age for several years, both for its growth curve and for its intellectual and motor development. Celebrating the milestones reached (when the premature child can breastfeed, when he sits, when he walks, when he talks, etc.) has enormous value for parents who strengthen their own patience by observing their child's progress.
2
Listen and be available
When the child is still in the hospital, the nights are not yet rushed but the fatigue is no less: the many trips to go to the hospital, the tiredness of returning from bed, the time to collect milk to give to her child , the school behavior of the other children of the siblings, everything is tiring. This is a good time to offer to drive siblings to school, or bring a dish for dinner. Sandrine remembers one of her friends asking her what would make her happy. "I answered: a homemade tomato pie. My friend was surprised, arguing that I could buy everything ready at the supermarket, but surely, my little pleasure at that moment was to be able to eat something simple and homemade. »
We don't need people's advice, their availability to us.
Then, when the baby comes home, sometimes those around you forget the child's story. Sandrine said: "One day, someone advised me to let my son cry himself to sleep. It's just impossible with a very preemie. I want to stay with him as long as possible. Moreover, the health personnel always tell me: "When your baby cries, put him against you, there is something to catch, an intimacy that is broken." In fact, with our premature son, we did not need the advice of people, their ability to use us. »
3
Do not compare with other premature babies
"I know someone who had a premature child too and now it's going very well" or "So-and-so was born very premature, well he's handicapped but he's full of joy. Sandrine shared that it's not important about other children , the life of his own child is important. He also shared the trap of surfing the internet, testifying that it is the best place to find horrors. On the other hand, the SOSprema site helped him a lot to find insight into parents going through the same ordeal, practical information on steps to take: useful information, given with great gentleness.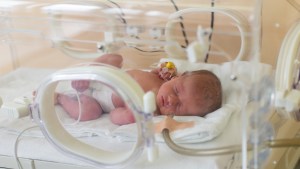 For her part, Rose chooses every day to trust in the future: "My son is different from the others in kindergarten, I see him clearly, but the doctors keep telling me that his -development is good and that before his five years we can I do not know the potential delays, so I stick to this deadline and hope for its development. »
4
Celebrate this new life
Parents of premature children are already parents, even if the child is not yet at home. Furthermore, they face the worry that their child will die soon and never return home. Rejoicing in this new life and celebrating it like one would a full baby, with a visit or a birth gift, has more value for parents of premature babies.
This kind of gift helps the mother to leave herself to her baby.
Sandrine remembers with gratitude the bouquet of flowers her colleagues sent her home, while her daughter was still in the hospital. He continued: "All the messages of comfort, of encouragement, of prayers have made me very healthy. I preferred to be in my bubble, I don't feel like a visit or a phone call, I don't feel the strength to do it, but I was amazed by all the kindness I received. »
Sylvaine continued: "A gift for mum is really nice, I remember appreciating a shower gel offered by a friend. This may sound ridiculous, but it made me happy. It's also a gift for a baby, but when the baby is less than 32 weeks old, the clothes are useless. On the other hand, something we can leave in the incubator—our patron saint's card or a square of wool that will preserve our scent—helps to ease the separation. The moment of leaving your child, while waiting for the next visit, is always trying. This kind of gift helps the mother to leave herself to her baby. »
5
Stay in the present after coming home
Coming home is a victory and a joy, it is also a great responsibility for parents who find themselves alone with their baby, when in the hospital they always have the support of the medical team. Sandrine retained great joy from this stage, as if she had once again become the master of her son's life. "The ability to hold my baby in my arms whenever I want is wonderful! The lack of freedom in the hospital is a real pain. »
After returning home, parents still need the presence of those around them. Juliette testified: "I remember my friend calling me for help and asking me to watch her son so he could go jogging for 30 minutes. I must admit that I was impressed with all the tips that were still there even after her daughter returned home, but it was worth the effort to see my friend come back with a little more pink face. »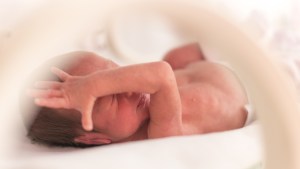 There is no need for good speeches, few words are needed. The support of those around you comes more from the simple presence of a loved one who makes himself available, from a text message one night to repeat his sympathy, from a heartfelt prayer full of desire to see this child live happily.